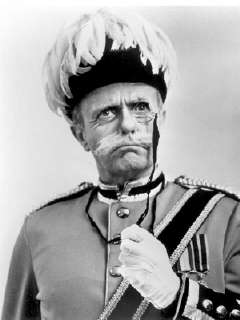 Born and raised in England, Richard Sheldon enjoyed a life-long interest in the works of William S. Gilbert and Arthur Sullivan, most especially their Savoy operettas. His extensive background in music and theater afforded him the opportunity to work with many well-known artists from the famed D'Oyly Carte Opera Company, most notably the late Donald Adams.
Sheldon came to America in 1965 and founded Opera A La Carte in 1970. Once hailed as "the number one Savoyard now living in America," Sheldon's goal was to present the works of Gilbert & Sullivan as closely as possible to the original productions. From its humble beginnings as a concert ensemble, the company quickly blossomed because of Sheldon's exacting artistic standards and the authenticity of its presentations. Sheldon scrupulously modeled the patterns of the costumes, the sets, and stage direction after the original Savoy productions, all of which contribute to making Opera A La Carte productions the "genuine article."
Richard Sheldon passed away in 2016. The company remains committed to furthering his vision of producing the highest quality traditional Gilbert & Sullivan on the American stage well into the 21st century.